175 Broadway
The Germania Building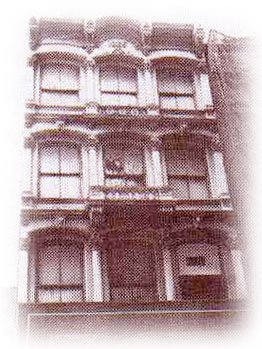 Status: Inspected but not affected.*
Germania Building (lofts), 175 Broadway, bet. Cortlandt and Dey Sts. W side. 1865
"A miraculous tiny holdover from the city's Reconstruction days: grand Corinthian columns and segmental arches. For how much longer?"
Source: AIA Guide to New York City, 4th ed.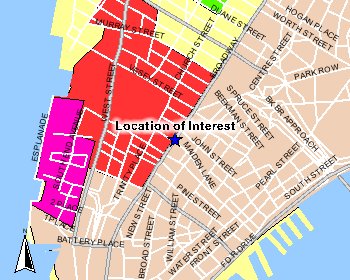 Emergency Management Online Locator System - Transportation and Public Access
*Status of this building was obtained by matching Building Structural Status map and Transportation and Public Access map from OEM. Status may not be accurate, if you know the status of this building, please e-mail webmaster@preserve.org and let us know.