70 BROAD STREET
American Bank Note Company Building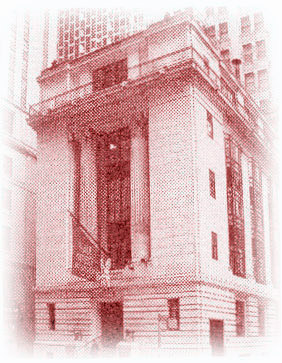 Status: Inspected but not affected.*
Wall Street Kitchen & Bar/originally American Bank Note Company Headquarters, 70 Broad St., bet. Marketfield and Beaver Sts. W side. 1908. Kirby, Petit & Green. Restoration of exterior, 1996. Joseph Pell Lombardi. Conversion to restaurant/bar, 1996. Ingrid Hustvedt.
"Look up to see the true swelling of Classical columns: an elegant small palazzo now offering food and drink."

Source: A.I.A Guide To New York City, 4th ed.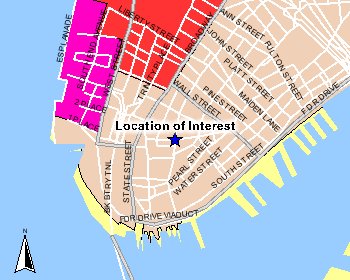 Emergency Management Online Locator System - Transportation and Public Access
*Status of this building was obtained by matching Building Structural Status map and Transportation and Public Access map from OEM. Status may not be accurate, if you know the status of this building, please e-mail webmaster@preserve.org and let us know.