31 Chambers St.
Surrogate's Court / Hall of Records
(NYLPC Landmark & NR National Historic Landmark )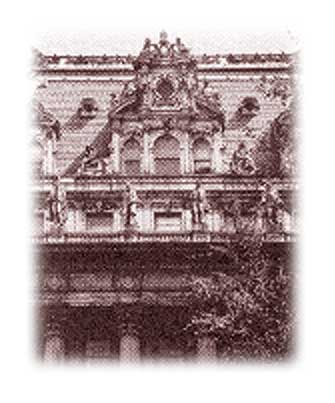 Status: Not Affected*
Surrogate's Court / Hall of Records (ca. 1899 - 1907) is located on 31 Chambers St.
Architects: John R. Thomas & Hogan and Slattery.
The Surrogate Court is housed in a magnificent structure with statues of distinguished New Yorkers ( Peter Stuyvesant, De Witt Clinton, and others) on the roof and doorways. It is Neoclassical style (Beaux Arts) with its blend of French and classical features.
The Surrogate Court contains all the legal records relating to Manhattan real estate deeds and court cases dating back to the 1600s. Judges of this court are have 14 year terms. A typical court case involves probate (validity of ) wills, adoptions, and the final settlement of estates.


Source: A.I.A Guide To New York City, 4th ed., New York University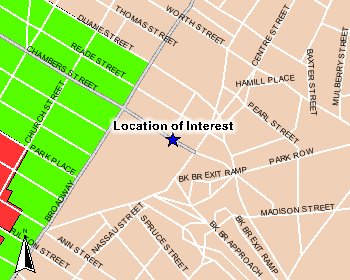 Emergency Management Online Locator System - Transportation and Public Access
*Status of this building was obtained by matching Building Structural Status map and Transportation and Public Access map from OEM. Status may not be accurate, if you know the status of this building, please e-mail webmaster@preserve.org and let us know.