114 Liberty Street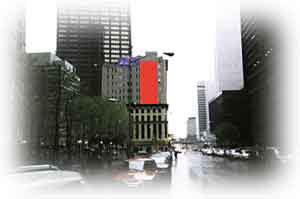 Status: Damaged but stable, repairs/cleaning required. Or major structural damage, no occupancy.*
Located directly across the street form the World Trade Center.
Source: Culver Amherst Wallscapes - Wall Street


Emergency Management Online Locator System - Transportation and Public Access
*Status of this building was obtained by matching Building Structural Status map and Transportation and Public Access map from OEM. Status may not be accurate, if you know the status of this building, please e-mail webmaster@preserve.org and let us know.